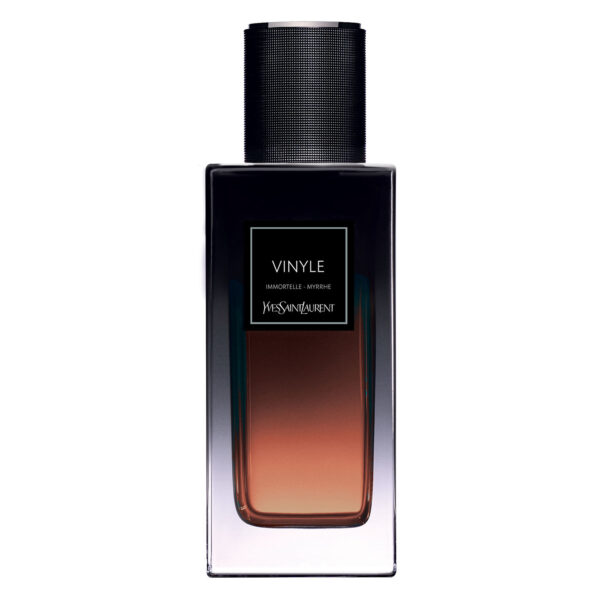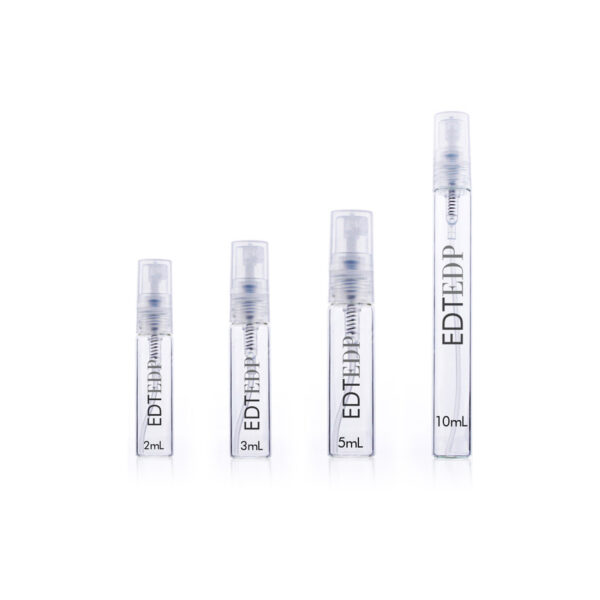 Yves Saint Laurent Vinyle
Eau de Parfum Unisex
From: $9.29
Fragrance Details
Classification
Our Bottles
Reviews
Description
The collection of luxury perfumes from Yves Saint Laurent inspired by the iconic pieces of fashion of the house, Le Vestiaire des Parfums, was presented in the fall of 2015, with five editions. The new sub-collection Le Vestiaire des Parfums Collection de Nuit comes out in September 2016 with three new fragrances: Cuir, Velours and Vinyle. These three new unisex perfumes are said to be audacious, elegant and sensual aromas of rock 'n' roll signature. The selected materials of leather, vinyl and velvet evoke the night and the fashion of Parisian night life.
Vinyle is developed by perfumer Juliette Karagueuzoglou to capture the "sensuality, modernity and brazenness of vinyl." The scent combines the Everlasting flower (Immortelle) with oriental myrrh, and adds resinous accords, bergamot, anise, pink pepper and vanilla.
Our Bottles
•

High Quality Glass

•

Spray Top Applicator

•

Labeled Bottle

•

Durable

•

Lightweight

• Compact

•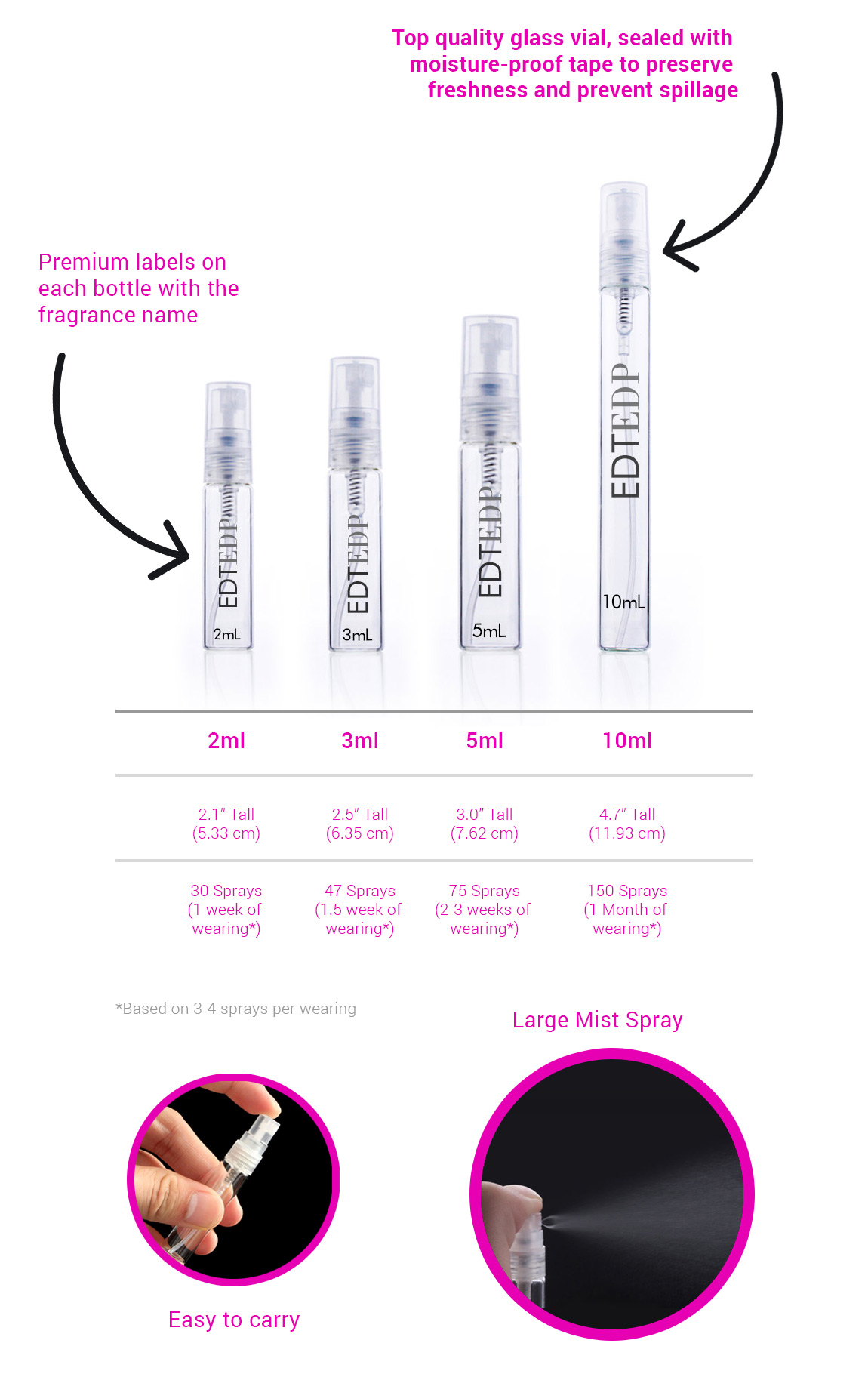 Store & Wear

EdtEdp fragrance samples last up to 6 months. However, if you do not store your fragrances properly, the life of your samples may be shortened. Proper storage is the best way to preserve your fragrances. Proper storage includes securing the lid after use, avoid sun exposure and heat/humidity. The best places to store your samples would be closets, drawers or cabinets.